COMBINATION SKINCARE BUNDLE BY PINK ELEPHANT COSMETICS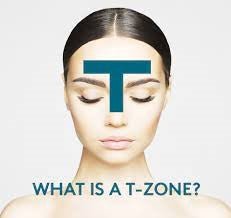 Dry in some areas? Oily in other areas? You have combination skin! How to balance two different skin types can seem like a mystery, but unlocking this mystery is easier than you might think! With the right information and products, balance can be beautiful!
WHAT IS COMBINATION SKIN?
According to board-certified dermatologist and aesthetic expert Kavita Mariwalla, MD, FAAD, combination skin is normal, just like other skin types.
Combination skin is having oily skin in some areas of your face and dry skin in other areas. Typically, there's a mix of oily and dry areas on dif­ferent parts of your face, with the t-zone (forehead, nose, and chin) being slight to very oily.
Combination skin is a unique phenomenon, it means you have two types of skin types dry and oil. If this is the case having an established skin routine with our Combination Skincare Bundle will help keep the oil balanced. We have grouped a few of our products that have been proven to combat dry and dead skin.
This Bundle Includes: Rose Glow Facial Elixir, Marigold and Tumeric Body Oil, Black Soap Facial Wash, Black Velvet Facial Scrub.
It contains ingredients such as Tumeric Oil, Calendula Petals, Avocado oil, shea butter, mango butter, distilled water, coconut oil.
ADVANTAGES OF COMBINATION SKINCARE BUNDLE
Building an effective and manageable skincare routine is one of the best and most important ways to achieve radiant youthful skin. An increasingly popular trend in the skincare community is selecting products that will work well together as it offers several benefits that could change your skincare game forever.
1. Helps fade acne mark
Still, struggling with acne? Turmeric Oil can help fade the acne scars of your hormonal youth. Not only will the anti-inflammatory properties of turmeric help, but so will its antibacterial properties. The antibacterial properties of Tumeric Oil as one of our ingredients, however, may help lift bacteria from the pores. This may help with reducing acne and improving overall skin complexion.
2. Helps heal your skin
Calendula Petals as one of the active ingredients in our Combination Skincare Bundle helps to promote healing of the skin.  And because of its antioxidants, the plant has been shown to help wounds heal faster, plump skin through hydration and circulation, and prevent inflammation
3. Moisturizes and nourishes the skin
Our Combination Skincare Bundle has Avocado oil as one of its ingredients and it contains vitamin E, potassium and many other nutrients that can nourish and moisturize the skin.
As the Holiday season is approaching, find the perfect holiday gift for everyone on your list this year, no matter your budget.
A good skincare routine is only as good as the products you use. While good quality products can help your skin look better now as well as in the future, poor quality products can be ineffective and even cause harm. It's a good idea to think conservatively when figuring out your skincare routine for combination skin.
HOW TO TAKE CARE OF COMBINATION SKIN?
No matter what your skin type is, a daily skincare routine can help you maintain overall skin health and improve specific concerns like acne, scarring, and dark spots. A daily skincare routine has four basic steps you can do once in the morning and once before you sleep.
1. Cleansing
Choose a cleanser that doesn't leave your skin tight after washing. It can be a lotion-based or gel-textured cleanser, but the goal is for it to effectively remove impurities, debris, and makeup without leaving skin feeling tight or dry or greasy. Clean your face no more than twice a day, or just once with a very soft-bristled cleansing brush.
2. Toner
Apply a hydrating, soothing, non-irritating toner filled with a healthy amount of skin-replenishing ingredients and antioxidants. A toner really can help nourish dry skin and minimize oiliness at the same time and it won't make the dry areas drier or the oily areas oilier!
3. Moisturizer
Even oily skin needs moisturizer, but use one that is lightweight, gel-based or doesn't block your pores, like Combination Skincare Bundle by Pink Elephant Cosmetics. These are imperative to help calm skin, lessen excess oil on skin's surface, and im­prove dry areas, including around the eyes.
4. Exfoliate a couple of times per week
We lose 50 million skin cells a day, and without a little extra nudge, they may hang around leaving the skin looking sullen. To fight this, you should "choose a product that is pH neutral so it doesn't dry as it exfoliates." And don't just stop with your face the skin on your body needs exfoliation, too.
5. Sleep smarter
It's not just about getting eight hours a night. Skin will also benefit from regularly using clean silk pillowcases. This easily prevents creasing and wrinkles. "Silk is also easier on hair as it helps avoid tangles and breakage." Change pillowcases at least once a week and ensure to wrap up hair before bed. Better hair and skin while you sleep? Yes, please.
6. Exercise
Regular exercise can reduce stress and improve both mental and physical health. Exercise also improves circulation by increasing blood flow, which carries nutrients and oxygen directly to the skin cells. The better your circulation, the better able your body is to carry away waste products, including free radicals that can wreak havoc on your skin. This is true of every skin type, so make sure you're getting the physical activity you need to heal your body from the inside out.
7. Stay hydrated
In addition to applying hydrating products to your skin, it's important to ensure you're drinking plenty of water each day. Hydration can help prevent dry, flaky skin and stop the skin from excessively producing oil. It's recommended to drink at least eight glasses of water a day.
HOW MUCH DOES A GOOD COMBINATION SKINCARE BUNDLE COST?
If you've not started your skincare journey, maybe it's time for a change. Pink Elephant Cosmetics Combination Skincare Bundle has quality skin-care ingredients that can improve your skin. Even if quality products cost more in some cases, ours is affordable and worth it. With a little amount, you can get our Combination Skincare Bundle at a Regular price of $60.50 Sale price $42.50 Sale and you can also serve as an amazing Holiday/Christmas gift.
You can also earn rewards by signing up to PinkElephantCosmetics's store. who knows, check it out now and you could be one of the lucky few that also gets free shipping.
|
Posted on December 19 2021